Home
Talk

1
905pages on
this wiki
Welcome to the Devil Maker: Tokyo Wiki
This is a wiki which contains in-game contents of Devil Maker Tokyo like details about the Devils, Characters, Places and others aspects to know more about them. Feel free to contribute to this wiki.

If you are a new editor, or are unsure on how to edit/add a certain page, please read the Editing Documentation
Currently containing 905 articles
Kaguya-Hime won the "Favorite Crew Guardian" poll with 62,86% of the votes.
With 46,67% of the votes, Lernaean Hydra is this week's Featured Card!
Which Core Reward had the best skill?
Vote for your favorite Otherworldly Evil Soldier to be next week's featured card.
Join the Chat
09.11.14
Lernaean Hydra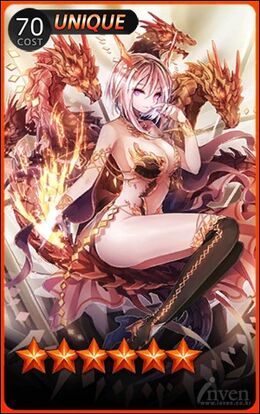 Originated from the immortal snake. As one of the offsprings of Typhon and Echidna, it was used by Hera to threaten Hercules. It possessed deadly venom and had 9 heads. One of the head possessed the ability of immortality. Hmm, I can see only 7 heads. Well, it doesn't have to match the legend exactly.
Read More...
Category:Site maintenance
Category:Outdated
Category:Missing Caption
Category:Missing Story