Home
Talk

1
937pages on
this wiki
Welcome to the Devil Maker: Tokyo Wiki
This is a wiki which contains in-game contents of Devil Maker Tokyo like details about the Devils, Characters, Places and others aspects to know more about them. Feel free to contribute to this wiki.

If you are a new editor, or are unsure on how to edit/add a certain page, please read the Editing Documentation
Currently containing 937 articles
Which Core Reward had the best skill?
Vote for your favorite Chaos Sphere Boss to be next week's featured card.
Join the Chat
Surprise Events
50% off Health, Party and Revive Potions!
Mini Album Event!
Max Level Event!
FB: Obtain Wizard's Tower event bosses for Silver!
Evil Soldier Sugar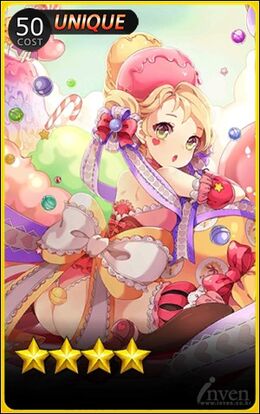 A little devil from the 6th legion. She often has sweets as a meal, so people call her Sugar. Anyone who touches her cookies will face dire consequences. It is wise for contractors who are interested in recruiting her to have her check for hyperglycemia.
Read More...
Site Maintenance
Outdated
Missing Caption
Missing Story